About our company
03.08.2016
I. About our company
Thanh Cong Stone Group was developed based on Thanh Cong Corporation that has headquarters in Quy Hop Industrial Zone – Nghe An Province – VietNam. Our Company was one of the first enterprises that built a foundation for Stone Industry in Quy Hop Town. We have more than 20 years of development and promotion so that why now we are well-known to domestic partners and oversea partners those come from over the world. Our main activities include: Mining, Producing, Import and Export Stone Products, Processing and installing the products related to Stone!
Our staffs have very specific skills and abilities in doing selection and producing stone, which will satisfy every highly strict requirements from customer. Our products are being exported to India, Canada,Australia, China, Taiwan, US, UK, Korea, Belgium, Netherlands Malaysia, Singapore…., Now, Our Company still continuously up-to-date modern equipment and focus on training staffs in order to bring the highest-quality products to customer.
II. Company size.
1. Quarries and Equipment:
Our Company has been granted 5 quarries licensed by Vietnamese Government. These quarries comprise Yellow, Bluestone, Milky White and Crystal White Marble with total area of 70 hectare, total stone resource will be around 20 million cubic metter! We choose Indian Technology for Mining, Japanese Excavators and Machines for loading and transportation, on the other hand, We are using Italian Technology for processing our stone as Block Cutter, Gangsaw, Polising Machine, Brigde Cutter..........
Stone Crusher Field!
Milky White Quarry Field
Bluestone Quarry Field
2. Factory:
Factory No 1: No 1 - Quy Hop Industry Zone- - Quy Hop Town – Nghe An Province – Viet Nam, this factory is close to our quarries, it will be convenient for preparing and processing materials.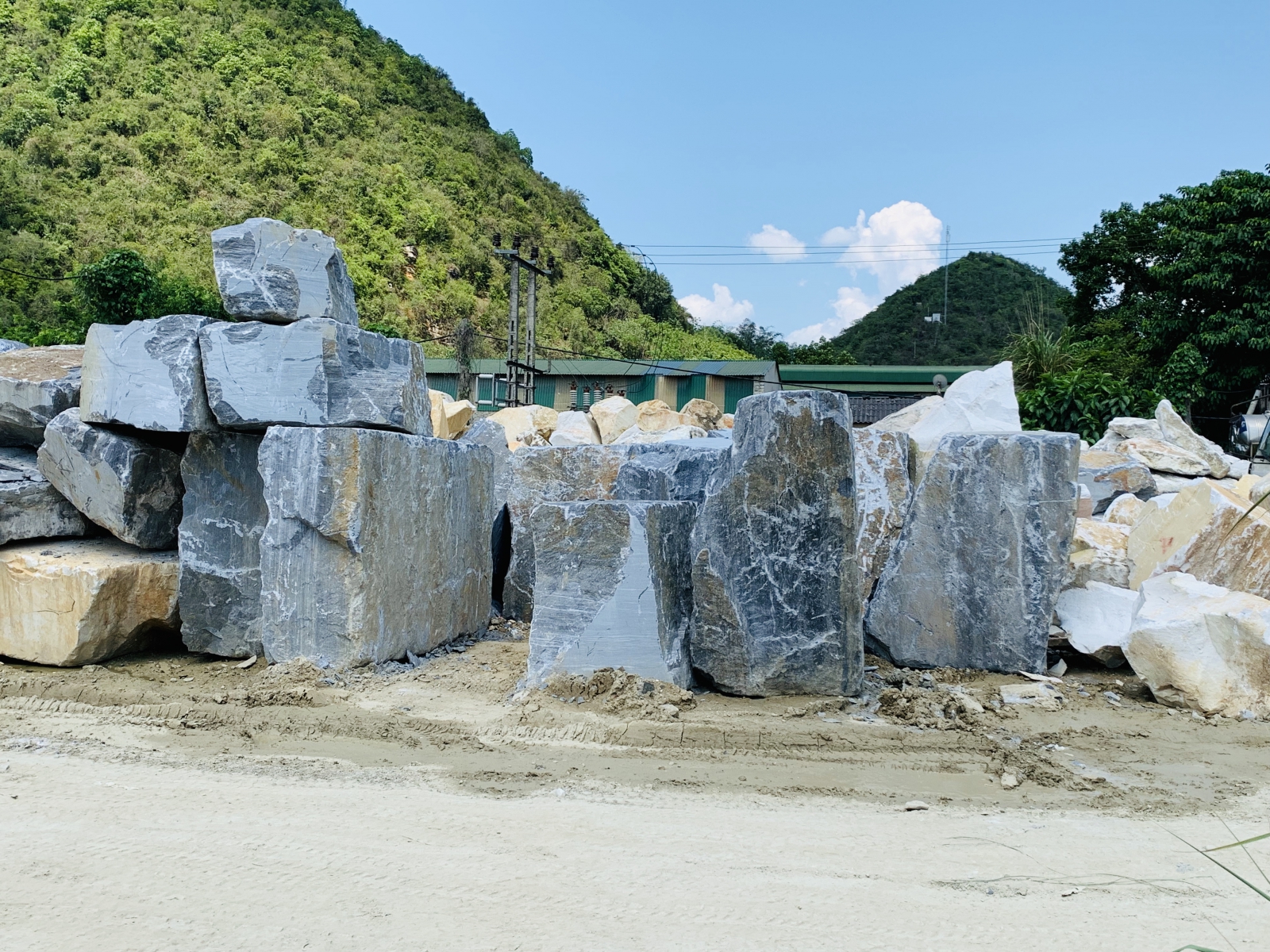 Factory No 2: Truong Thach Industry Zone – Nghi Loc District - Nghe An Province – Viet Nam, this factory is close to Cua Lo Port and Asian Highway. it is really good for delivering good to customers.